So, what is it that differentiates Dreamtime Learning School from other online schools and traditional schools?
Give a man a fish and you feed him for a day; educate him to fish and you feed him for a lifetime. That's the beauty of education. Education is the key to unlocking greatness.
Where there is no change, there is no hope.
The speed of change is accelerating at a rate that has never been observed before. All centuries-old customs are on the verge of extinction. Things that were popular yesterday are out of style today. The modern world demands novelty, a fresh approach that can improve today and tomorrow. "The only person who is educated is the one who has learned how to learn and adapt," Carl Rogers famously stated.
Today, the country's educational system is sprinting towards online learning, which gives a wider variety of students access to high-quality education and opens a wide range of learning and skill development opportunities. This ground-breaking idea has far-reaching effects on the country, assisting in bridging the current educational gap and giving people the chance to improve their knowledge and skills.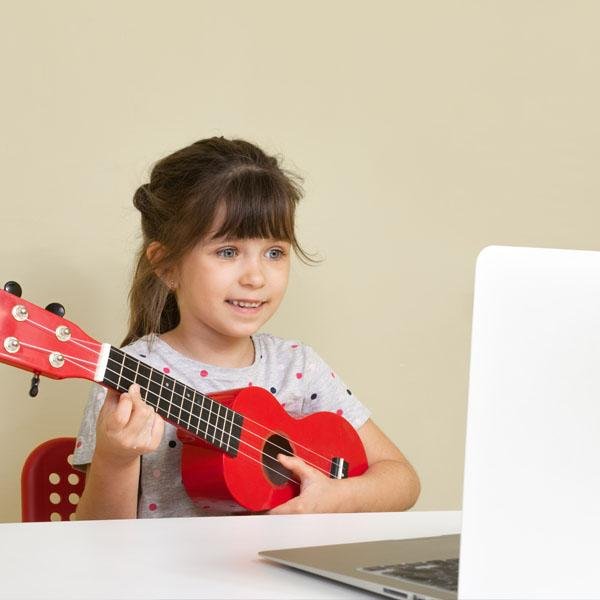 Invent yourself and reinvent yourself; stay out of the clutches of mediocrity.
At Dreamtime Online School, we strive to be liberated from the limitations of the educational system. We aim to go beyond conventional education. We aim to rise above mediocrity and routineness. We understand that every kid is unique and has the capacity to achieve great things, as we are aware. Our technology-supported pedagogy is avant-garde and based on studies of the best ways for learners to engage, collaborate, and conceptualize information.
The emphasis is on students using what they have actively learned to create something new. Our technique is based on the most effective beliefs of what promotes deep learning and creative thinking. The framework for learning also fosters the thinking patterns and abilities that motivate students to achieve their full potential.
The goal of education is the advancement of knowledge.
Dreamtime Learning School holds the view that education equips students to meet future challenges. It's crucial to develop problem-solving and critical thinking abilities now more than ever since the world is changing so quickly and technologies like AI, automation, and digitization are altering how we live and work. With the information and abilities necessary to thrive in a world that is rapidly changing, we believe that students should be given the freedom to address problems creatively. We think that learning should be immersive and hands-on, allowing students to apply what they have learned to problems in the outside world.
We at Dreamtime Learning believe in an interdisciplinary approach to education, where students are encouraged to investigate the connections between different disciplines and to think critically and creatively about their surroundings. Students may explore complicated challenges in depth, utilising design thinking and other problem-solving techniques, thanks to our project- based learning approach.
We are dedicated to creating a safe, accepting, and inclusive learning environment where each student is recognized for whom they are and supported in following their interests. To guarantee that each child receives a specialized education that caters to their needs and interests, our seasoned educators work directly with families.
Come learn with us at Dreamtime Learning Online School as we create today's and tomorrow's most innovative problem solvers.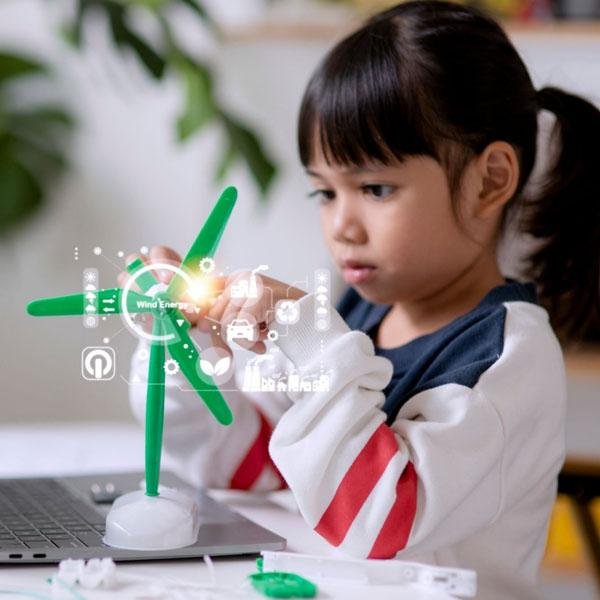 The whole purpose of Dreamtime is to turn mirrors into windows.
Online education, also known as unschooling, hybrid education, home-schooling, or alternate education, has become extremely popular in India because it provides students with unmatched flexibility, individualized instruction, cost-effectiveness, access to high-quality education, and a wide range of course options.
Future-ready hybrid school Dreamtime Learning School is redefining education and developing the intellect and heart of its students. Children may participate in a variety of fun and interesting learning activities at Dreamtime Learning School, which also uses a three-pronged teaching strategy called Absorb, Engage, and Create to help pupils learn, interact with it, and apply it in meaningful ways. All these characteristics set Dreamtime distinct from other online schools operating in India.
Dreamtime stands apart from other online schools because of all these elements. With its unique methods, Dreamtime Learning School is establishing the benchmark for comprehensive hybrid learning experiences that are tailored to each student's needs.
In conclusion, online education in India is revolutionizing the hybrid schooling educational system by making high-quality education accessible, convenient, flexible, affordable, individualised learning, and a wide range of course options available. Being at the vanguard of this shift, Dreamtime Learning School makes sure that students acquire the intellectual, creative, and social abilities necessary to excel in the future.