Parent Referral to Dreamtime
Parent Referral to Dreamtime
Parent Referral to Dreamtime
Parent Referral to Dreamtime
If you believe that Dreamtime Learning School is the right fit for your child and you know other parents who share your values and aspirations, we invite you to refer them to us. Together, we can create a community of conscious and engaged parents who are committed to creating a better future for our children.
We believe that word-of-mouth referrals are the best way to build a strong and supportive community of parents, students, and educators. By referring your friends, family members, and colleagues to Dreamtime Learning School, you can help us reach more families who are looking for an educational experience that goes beyond the traditional classroom.
We value your trust and confidence in our school, and we are committed to providing the highest quality education and support to all of our students and families. Thank you for considering referring others to Dreamtime Learning School, and for joining us on this journey towards creating a conscious and sustainable future for our children.
Referral discount is available for every new Parent Introduced to the school
For our exceptional Super Endorsers—parents with an impressive track record of 10 successful referrals—the entire school fee for one child will be waived.
Rebate Amount is INR 4,000 per successful referral and will be adjusted from the last Term Fee.
If the referring parent has more than one child studying at the Dreamtime Learning School, the referral Rebate will be applicable to the yougest child enrolled.
The referred Student should be a part of Dreamtime learning school and must have cleared all dues at the time of redeeming the Referral Rebate.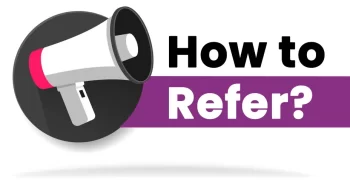 Please provide your registered mobile number to receive a unique referral link tailored for you. You can then share this link with your friends and family whom you wish to refer.